Dental Bone Graft in Tijuana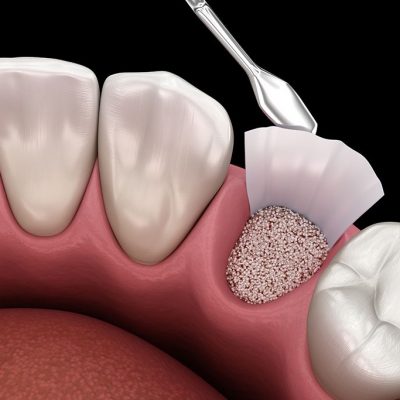 The Dental Bone Graft in Tijuana is a surgical procedure that replaces the missing Bone in order to repair extremely complex bone fractures, representing a significant risk to the patient´s health.
The Dental Bone Implants are perfomed when the patient does not have a good bone base where to place a dental implant.
Placing a Dental Implant in a patient without a bone, has great aesthetic results but above all functional results.
The bone to be implanted can be obtained from the same patient, usually from the jaw, skull or iliac crest, or a donor bone graft (human or animal) can be used. It is always preferable to use bone from the same patient, if possible. The bone graft can be of different types, the most common being:
Particulate dental bone graft or guided bone surgery.
Elevation in the maxillary sinus.
The price of the dental bone graft may vary depending on the case of each patient, for that, we invite you to contact us to give you an estimate or schedule an appointment, by calling us at our contact number or by private message in any of our social networks available in consultation with our specialist, Dr. Jorge Rodríguez Cisneros, Maxillofacial Surgeon in Tijuana.